4 tags
Where the hell have you been?
Yes, you! Okay, okay. I admit. It's not you, it's me. I've been gone. Sadly in absentia. So what have I been doing with myself in the months of resounding silence between the last Ridiculous Rumination and now? Well, I've been contributing to a new website about video games. It doesn't offer news or reviews as those things are very well covered elsewhere. It's...
6 tags
Review - Elder Sign
What on earth possessed me to get a dice game? Those of you who've read some of my previous posts will know that dice and I simply don't get along. From Necromunda to Risk to Snakes and bloody Ladders, dice love to troll me to the maximum possible extent. It must, therefore, have been a moment of true madness when I picked up Elder Sign, an Arkham Horror offshoot from Fantasy Flight that is played...
6 tags
Review - Cuba
Pre-revolutionary Cuba! An interesting place, it would seem. When you mention the country the first thing that pops in to your mind is the name Fidel Castro, but what about before? What about that fascinating period between independence from Spain and the adoption of communism? My historical knowledge concerning that part of the world isn't great but I recently played a board game that made me...
6 tags
Stop that at once! – Forbidden Alchemy
Promising to be even darker and more intense than that time you put too much Aluminium foil in the Hydrochloric acid during Chemistry class, Fantasy Flight's Forbidden Alchemy should be with us in the next few days. An expansion for that Really Good Thing(tm), Mansions of Madness, it adds four new investigators, two new monsters and three new stories for you to play through. There are a number of...
7 tags
Review - Assassin's Creed 2
Shakespeare would be proud. The story begins with two noble houses feuding in the depths of a magnificently rich and terminally corrupt renaissance Italy. Its hero is young, handsome, charming and more than a little naïve. There's love, betrayal, murder and revenge. Of course, when you start adding in the Templar conspiracies, the mysteries of humanity's origin and the imminent threat to the...
7 tags
Review - Deus Ex: Human Revolution
When I put the disc in to my Xbox it was with a weird kind of trepidation. Firstly, it didn't feel quite right playing Deus Ex on a console. It felt somehow treacherous, like I was being unfaithful to the game's roots just through the medium I had to to run it on. Beggars can't be choosers, however, and it was only by a friend's generosity that I was able to sample DE:HR in the first place. Worry...
6 tags
Review - Mansions of Madness
Sometimes backlash is a terrible thing. Don't get me wrong here: I'm all for reasoned argument. You certainly won't find me blithely accepting that something is good just because everyone else says so. The kind of backlash I'm talking about, however, is rarely reasoned and certainly not the curtain-walled bastion of choice it claims to be. You see, once in a while a Really...
10 tags
Not so 'eavy metal – Chaos Terminators
I thought I would post a few photos of my Abaddon the Despoiler and his Chaos Terminator bodyguard. I painted these way back in 1996 when the first Codex: Chaos came out, so don't be too harsh on them. I never finished the bases properly either, a bad habit which I should probably rectify now that I have the materials. I always thought these guys looked so bad-ass. It was a simple paint...
7 tags
What I'm Playing - League of Legends
A couple of weeks ago, a friend suggested that I download the free to play MOBA game, League of Legends. For those unacquainted with the term, MOBA stands for Multiplayer Online Battle Arena, which is a wonderfully vague term for what is essentially a hero based tower defence game. The genre sprang from Defence of the Ancients (or DoTA), a modification for Warcraft 3 that came out donkey's...
6 tags
Trolling unfairly curtailed in Diablo 3
I'm sure you'll agree that there are few pursuits finer than purposefully annoying other human beings on the internet. That's why we'll all be mortified by the changes made to Diablo's gameplay in it's latest iteration. Trolls everywhere are sat glumly beneath their bridges, unconsciously gnawing on their fists in absent anxiety while previously terrorised...
10 tags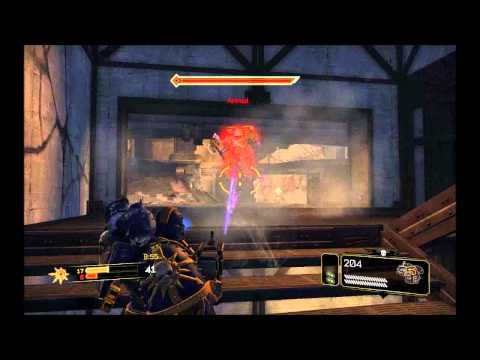 6 tags
My first video game love – Samus Aran
She was ahead of the curve. In fact, I think the only video game heroine that predates Samus is Ms Pacman. That's quite a legacy. Of course, by the time I got to Samus in 1994's Super Metroid, the cat was already well out of the bag. We all knew that she was a girl, a fact that was quite well hidden in the 1986 NES classic which, I'm ashamed to say, I never played. In Super...
13 tags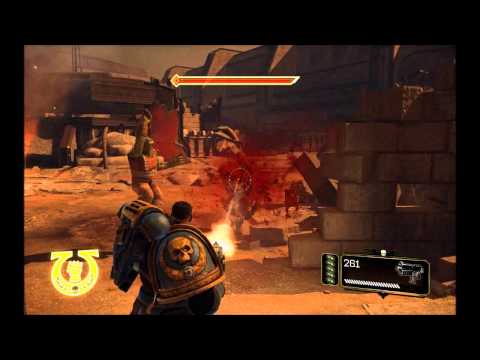 13 tags
Unlikely Brothers - Space Marine Multiplayer
I have to say I'm warming to the Space Marine multiplayer the more I play it, and cannot wait for the co-operative DLC that's slated to come out in a few weeks. I get the feeling that review scores would have been a lot kinder to the game if said Co-op was available on release but beggars can't be choosers. In addition to my let's play  of the single player I'm...
12 tags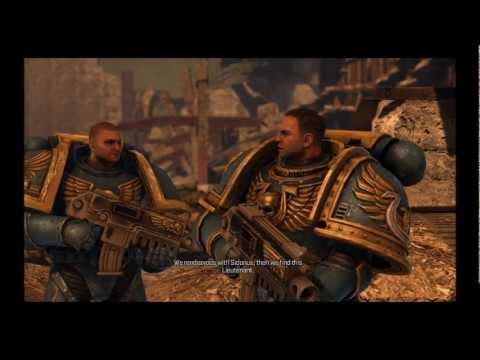 12 tags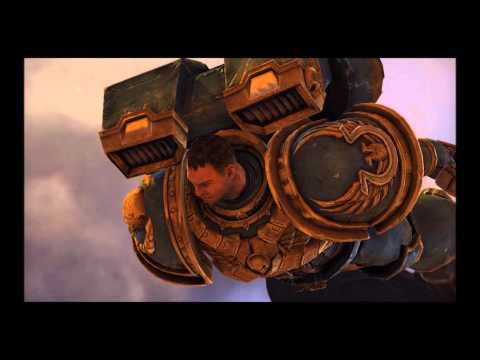 12 tags
Review - Warhammer 40,000: Space Marine
As a fan of the Warhammer 40,000 universe, I tend to get very cross about the ill-informed criticisms surrounding its supposed lack of originality. "Those Space Marines look just like the marines off Starcraft," they'll say, causing a slight twitch in my right eye. Or "Tyranids are just a rip-off of Zerg," which prompts my fist to tighten so much that my finger nails...
6 tags
It's over Lara. I've found someone else.
Fifteen years is quite a while, my dear Lara. I've been with you for all that time through thick and thin. We've certainly had some adventures, you and I. From the dusty tomb of Tihocan, to the murky depths of Niflheim we've battled together against countless enemies, overcome deadly traps and figured out some rather tricky puzzles. I hope you won't be too upset, my love,...
12 tags
Blockage in the tubes - No Space Marine yet
The series of tubes that is the internet seems to have something of an obstruction as, despite Space Marine having finished the preload, my Steam client is refusing to unlock it. The game has been playable in America for some time now. It would seem that even though my copy was gifted from America, Steam is fully aware of where I am and using that information to withhold the game. At this stage...
8 tags
Arkhametypes – Which one are you?
My first experience of Arkham Horror occurred when a dear friend of mine visited us from America. An avid board game fan, she was eager to try out anything and everything my wife and I could throw at her. During a trip to Forbidden Planet, we decided that we would give Arkham Horror a try since it was a co-operative game and we'd all heard good things about it on the geek grapevine. It...
9 tags
It has begun - Space Marine Steam Preload
Aww hell yeah… Today, it seems, is a day for spamming about Space Marine. Apologies for that, but I just had to share my excitement at logging on to Steam and finding this. Space Marine is out September the 6th in North America and September the 9th in the European Union. Since I was gifted an American copy, I'm hoping I'll be playing on the 6th, and will therefore be able to...
9 tags
Give me this game. Now. - Space Marines: Defenders...
I'm not sure that my anticipation levels for this game can get any higher. Nonetheless, this video had a damn good try. It also serves as a great insight in to the Space Marines for those who are still wondering what all the excitement is about. Enjoy!
5 tags
Arkham Horrible
No it isn't. It really isn't. Sorry. Sorry for the misleading title. It's just that it can be. Sometimes it can be an incredible, challenging, satisfying experience. Sometimes it can be a total, utter git. I'm talking, of course, about Arkham Horror the board game, first published in 1987 by Chaosium and then again in 2005 by Fantasy Flight. The title of this article was...
8 tags
Informative Pseudopods - Elder Sign Video
Below, lurking deep in the darkest depths beyond the forbidden 'Read More' section, you will find a video for the new Arkham Horror spin-off "Elder Sign". The game is coming out next week. I'll be covering Arkham Horror itself in a future entry but for those already familiar with the series this looks to be another slickly produced take on H.P. Lovecraft's...
15 tags
Deus Ex Cultural Evolution - I thought you were a...
Success can be measured with a huge variety of methods. From the conventional (How much money does it make?) to the artistic (What has this contributed to the world at large?). In exposing itself to the critical masses a video game undergoes a great deal of scrutiny, just like any other creative work, and while we can evaluate it's success on the conventional axis mentioned above, we can...
8 tags
What's all the fuss about? - Deus Ex
In my article about Final Fantasy VII I attempted to avoid the kind of insipid gushing that causes back buttons to be pressed, red X's in the top right corner of the screen to be clicked and an abundance of frowny faces to appear on comment threads. I'm going to make the same attempt with this article but, since I'm not going after something as universally beloved as FF7, I feel...
14 tags
Impressions – Warhammer 40,000: Space Marine Demo
Presumably you have some cash. Some of this cash you must spend on food. Perhaps you must spend some of it on rent or mortgage payments. These are boring things. Necessary, yes, but boring. If you are lucky you might have some cash left over after you've paid for your boring things. The question is, should you use some of that spare cash to purchase Warhammer 40,000: Space Marine? Well,...
12 tags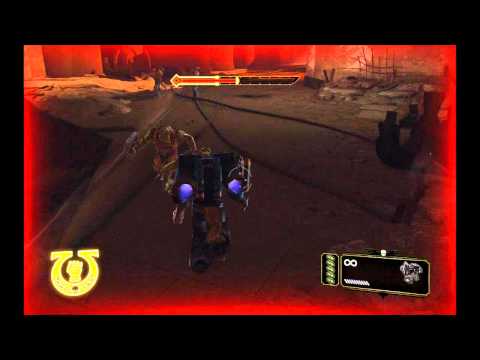 13 tags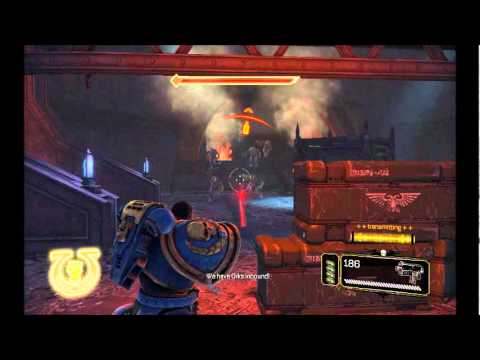 13 tags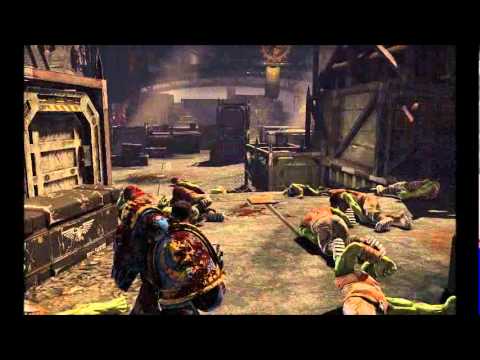 10 tags
A love letter to PC gaming – Final Fantasy VII
When someone is doing a blog about gaming it seems to be a matter of grinding inevitability that at some point they write about FF7. It's a subject that's been lashed to death by the tongues of critics and laymen alike in the fourteen years since it's release; and with good reason. In addition to the ubiquity of FF7 discourse it also seems to be something that people like to get...
4 tags
Necromunda - Part 2
I called my gang The Gits. It was a statement of intent. Realising immediately that I was on to a good thing, I carried the convention forward and named my gang leader The Big Git. Being fourteen years old, I was well pleased with myself. Inspiration left me when it came to naming my heavy (the gang leader's right hand man, and the dude that would be carrying the biggest gun) and, in a fit...
5 tags
Drunk Starcraft 2 – A confessional
It's late at night. The only light in the room is the glow of the monitor and the desk lamp. My eyes are glued to that screen and, while I study it, I also battle with the knowledge that if I want to be an even remotely productive individual tomorrow I should have gone to bed hours ago. On my desk, a half full can of Strongbow. Yes, I'm a cider drinker. I grew up in Devon. We're...
4 tags
Necromunda - Part 1
In my last entry, I talked about Warhammer 40,000 second edition. That edition has long since been consigned to the history books because of a couple of fairly major problems. The rules were too detailed and too fiddly for large, quickly resolved combats. Also, they tended to favour special characters and hero models, encouraging armies filled to the brim with such units and a dearth of rank...
5 tags
Battlestar Galactica
Today I was going to write up a battle report about the session of Battlestar Galactica that my wife, and a friend and I played today, but then I realised that since a lot of people here haven't played this little beauty of a game, it wouldn't mean much to them. "Hmm!" I thought. "What if I explain the game as I go?" Good idea. Except (spoilers!!!) I had...
5 tags
Warhammer 40,000 - Part 2
So where was I? Ah yes, I was explaining how I had switched from Orks to Chaos Space Marines. So Chaos Space Marines are Space Marines that have been corrupted by Chaos. Simples. You get all the fun of playing the big beefy elite guys in power armour with the best guns, but you have the added bonus of being thoroughly evil. The following picture summarises: That's not to say, of...
4 tags
5 tags
Warhammer 40,000
Victory is but a prelude to the next battle. Thus is the mantra of the Emperor's Space Marines. It would also have been my mantra. If, you know, I ever had any victories. Defeat is but a prelude to the next (even more embarrassing) defeat, then? Well, maybe. Waaaay back in 1987 a fledgling British company called Games Workshop (there they are again) released a rulebook Called Warhammer...
5 tags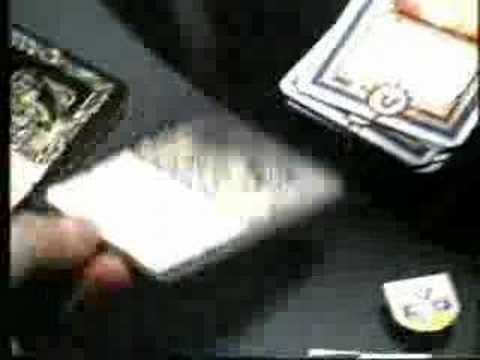 6 tags
Space Crusade
It might have seemed like I had peaked already. After all, how could one do better than Hero Quest? Well, for a young lad who was big in to Star Trek, who had covered his ceiling in glow in the dark stars so that he could pretend he was in space at night, and who loved anything science fiction with a passion that was unstoppable, the best thing they could have done was take Hero Quest and put...
5 tags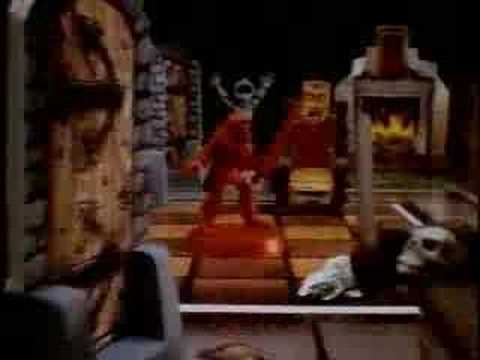 5 tags
Hero Quest
I was thinking, as I was about to start this entry, that it began with Space Crusade, but it didn't. It actually began with Hero Quest. You see, I love board games. I am, in fact, a bit of a board game geek and while this hobby has suffered in the last few years of my life (on account of having nobody to play with) it has more or less always been there. It occurred to me that I never...
Welcome
Hello, and welcome to Ridiculous Ruminations. I'm a British bloke born at the beginning of the eighties and in this blog I'll mostly be talking about board games and video games that are near and dear to me. This is also going to be a place for me to post random musings on the nature of the universe. In short, it's going to be a trip of unashamed bias and rose tinted nostalgia...